Welcome to Point Lookout, NY!
One of New York's best kept secrets. Real estate in Point Lookout NY.

Considering a move to Point Lookout New York? This extraordinary oceanfront community features amazing amenities, breathtaking beaches and is an easy commute to New York City.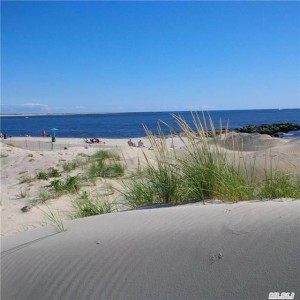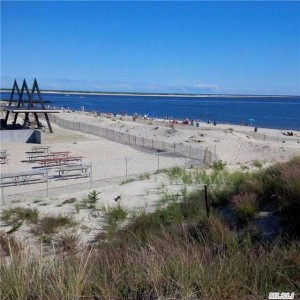 One of the few communities in the country that receive mail only at the post office!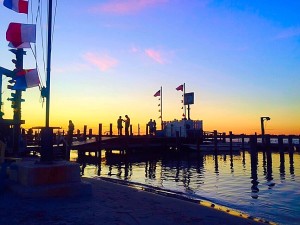 Scattered with fishing docks, marinas and a number of world-class restaurants, the best of everything can be found in or near Point Lookout with a lifestyle many only dream of.
Point Lookout offers a residents only beach with private access that boasts pristine sugar sand and gently rolling waves from the Atlantic Ocean. Jones Inlet offers boat access to Reynolds Channel where world famous fishing operations and world class fresh-from-the-boat seafood restaurants serve up fresh catch.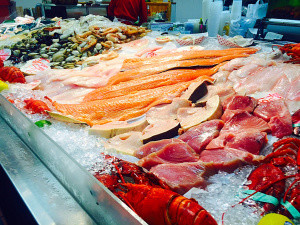 Point Lookout is located at the east end of Long Beach Barrier Island, an island that lies between Reynolds Channel and the Atlantic Ocean. It was originally formed by glacial deposits.[2] It includes a variety of bays, dunes, ponds, marshes and ocean shoreline, which supports a complex ecosystem that includes a wide variety of flora and fauna. Jones Inlet separates it from Jones Beach Island. It is adjacent to Lido Beach and the City of Long Beach. Point Lookout covers a total area of 0.2 square miles (0.52 km2).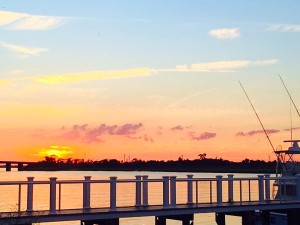 Sailing and boating are a common hobby in Point Lookout NY. There are two marinas, a yacht club and a refueling station. Several waterfront restaurants and bars offer docking so you can fuel up on fresh seafood and drinks as well.
http://www.longislandcompass.com/point-lookout
Here are some FAQ's about Point Lookout NY, courtesy of Paul Gomez, a lifelong resident and real estate broker in Point Lookout for over 50 years!
Where is Point Lookout?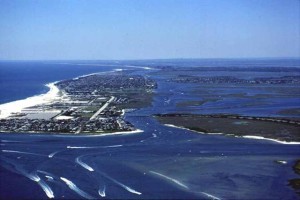 Point Lookout is about 20 miles southeast of Manhattan. To be more specific, it's located on the eastern tip of Long Island's first barrier island – best known by it's largest town: Long Beach.
Point Lookout is separated from its closest neighbor, Lido – to the west, by several miles of public beach parks, marinas, and wetland.
It's water in every other direction
Point Lookout is separated from the rest of the world by water on 3 sides. To the North, we have Reynolds Channel and a system of other bays.
To the East, Jones Inlet separates Point Lookout from its famous neighbor – Jones Beach. To the South we have that little body of water the British refer to as the pond – a.k.a. the Atlantic Ocean.
The separation – by parks and water – gives the town a true "small town" atmosphere. But the place is actually plop/square located in "suburbia USA".
A fair number of residents work in Manhattan – 47 scheduled minutes on the Long Island Railroad from the nearby (10 minutes) stations in Long Beach, Freeport & Merrick.
In fact, Point Lookout started out as a summer town. It was one of the few places where you could have a summer home and be able to get to it every night – not just weekends – while still going to work.
Since the Loop/Meadowbrook Parkway ends at the entrance to the town, Point Lookout residents get to all the major areas of Long Island in a very short time.
The major areas of commerce are usually within a 20 minute drive.
Yet, upon returning, you get a certain feeling of a "remote" small town
How is it for kids?
Only if they like to swim, play sports, make lifelong friends and memories that will last a lifetime and be very safe
Point Lookout is one of the best places for kids in the summer. They can walk or ride their bicycle to the beach. It's fully protected by lifeguards, and only open to residents and their guests.
There's a morning recreation program for little kids and a variety of events, parades and gatherings that keeps kids of all ages busy with fun things to do.
Kids can play safely on the streets, at the playground, or at the rec hall.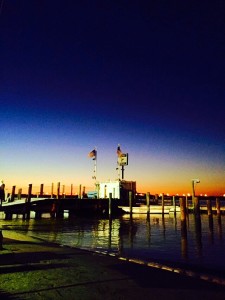 There's very little traffic and the speed limit is only 15 MPH.
When I was a kid, I fished a lot. Fishing is basically unlimited here – with water on 3 sides.
Kids don't need Mom or Dad to drive them places. If they want some pizza or a soda, or whatever, they can walk or ride their bikes. At most the store will only be about 2 or 3 blocks away.
AND – THERE ARE A LOT OF KIDS AROUND HERE.
LOT'S OF NEW FRIENDS TO MEET!Where do we go to buy stuff?You're in luck!
Point Lookout residents can fill many of their everyday needs right in town –
within a few minute walk from their home.
 Another Point Lookout Oddity?
People who have lived here for awhile, know that local business is a lot friendlier and less formal than most places. In many cases, business is still conducted like it is in small town America.
Trust and honesty are still alive in this little corner of the New York metro area. You will probably be on a first name basis with the store owner. As such, the relationship is more personal and trusting than it is in the normal mass anonymity of suburbia, USA.
When the need arises, you can get to any number of major shopping areas within minutes.
 Nassau County is Valhalla for shoppers.
Roosevelt Field, and its surrounding Mecca of shopping, is located about 15 minutes from Point Lookout via direct parkway. Other shopping areas, and major stores, are equally convenient.What's the Government?Point Lookout is governed by two bodies: The Town of Hempstead and Nassau County.
There are no village government bodies, nor elected village officials.
Most day to day services, like sanitation, water, and road maintenance are provided by the
 Town Of Hempstead. Police are provided by Nassau County.
Point Lookout parks are run by the Town of Hempstead, but are a sub-entity known as the Point Lookout Park District – funded with a separate tax.
Is it expensive?
Houses cost from about $350,000.00 to $6 Million.
How's that for a price spread in all of 1/4 square mile?
Why? You Ask
Well, at the bottom price, you're most likely going to get a small, older bungalow, with few improvements, on one lot (35 feet X 60 feet). It will most likely need some work.
From there, it's onward and upward. Point Lookout has traditionally been rather immune
to the vagaries of the housing market. That's because it's unique.
You're really buying "location. location. location."
There is simply no town on Long Island like Point Lookout. It's oceanfront – one of the few in Nassau County. Even in Suffolk, you have to go to Southampton before you find a true oceanfront town. That's a ways out.
It's also bay front. Point Lookout has its own bay front – unbelievably convenient to the ocean.
You can walk from the ocean to the bay in about 10 minutes. Again – unique.
It's a very safe place. There's no through traffic since the only road into the town ends in the town.
Traffic is light – to say the least.
The small size, compactness, well lit streets, and lack of exit roads make the place very inhospitable to criminals. Not to mention that the town is very well patrolled by the police.
Like the Beach? It's a 10 minute walk from your front door – and it's limited to Point Lookout residents.
And – Point Lookout is convenient.
Work in Manhattan? Want to be able to take a dip in the ocean after or before work?
It's no problem if you live here. Leave work at 5 PM – actually be swimming at 7:10.
That even includes the time it takes you to change into your swimsuit.
If you work on Long Island, your commute is even shorter.
Want to pretend that you live in a quiet little beach town in the middle of nowhere?
Point Lookout's separation from it's neighbors to the west (by miles of public parks),
coupled with water on the other 3 sides of the town, creates such a feeling.
There are stores, services, gas station, and restaurants all within an easy, 10 minute, walking distance. Again – more like old-time, small-town America than modern suburbia.
There are very, very few towns – anywhere – that still offer that convenience.
And that is why houses cost what they cost in Point Lookout.
Who Lives There?
About 2400 Hearty Souls
Point Lookout is, for the most part, populated by upper middle class families.
There are about 800 houses – all on small plots of land. You're not going to have an "estate" in this place. While the town was born as a summer place, the population has gradually shifted to a majority of full-time residents. There are still a number of summer residents, as well as a few New York City people who use their house for weekends – all year. Point Lookout's unbelievably convenient location makes that possible – A 45 minutes – 1 hour commute compared to 2-4 hours to get to the Hamptons, etc.
Point Lookout residents live in homes that range from very modest bungalows to rather elaborate homes. There are no "neighborhoods". An 800 sq. ft. bungalow will be next door to a $1,000,000.00 home. We told you that the place was rather egalitarian.
The most recent trend has been for people to buy modest homes and invest 6 figures in remodeling and expanding them, or knocking them down and building anew. Due to the lack of available space, new home construction is virtually nil. The average income level of residents has risen. Home buyers tend to be closer to the upper middle class range – replacing middle and lower middle class home owners.
There has also been a shift in the average age of the population. In the 1960s & 1970s Point Lookout had a large population of retirees. That began to change in the 1980s. Since then, the average age of homeowners has decreased. The town has become very popular with families having young children.
It is thought that the trend is caused by the high level of safety in the town as well as the small-town atmosphere. Crime is nonexistent. Traffic is ridiculously light. Your neighbors are – at most – 30 feet away. And the kids can walk to a store.
Summertime activities for kids (and adults) are another reason why families with young children move here.
Take a look at our How Is It for Kids? & Can We Have Any Fun? Headings (at the top of this page) for more info on that part of life in Point Lookout.
Do they have a school?
Not exactly.
Point Lookout is located in the Long Beach school district.
Most Long Beach Schools are located two and one-half miles from Point Lookout. Travel time to school, via the school bus, is less than 10 minutes.
Parents who wish to pick up their kids at school can be there in about 5 minutes.
Some parents send their children to Long Beach Catholic School (grades 1-8) – located 5 miles from Point Lookout. School buses are provided for transport. Travel time is about 15 minutes.
There are several religiously affiliated high schools within 10 miles of Point Lookout.
School buses are provided.
Can we have any fun?
Only if they like to swim, boat, fish, golf, play tennis and eat.
Point Lookout is one of the best places for adults in the summer. They can walk or ride their bicycle to the beach- just like the kids. It's fully protected by lifeguards, and only open to residents and their guests.
Got a boat? We have 2 public marinas that provide almost instant access to the ocean.
For sailors, we actually have wind, good wind, in the summer.
For fishermen, ocean fishing is just minutes from the dock.
The Lido Beach Golf Course is 2 miles down the road. One of the tricks is to go later – after the crowds. When it's only 5 minutes from your house, you can do that.
By the way, you won't go hungry. Anything from a pizza to expensive American cuisine is available.
And you just walk. A bit thirsty?
Save
Save